Visitor information
We welcome all visitors
Please check in at reception before going to a patient's room.
Parking
Visitors are welcome to park in the Crest Hospital car parks at no charge when visiting patients.
Visiting hours
Our preferred visiting hours are: 10.00 am – 8.00 pm DAILY
Please note that lunch is served at 12.00 midday and dinner at 5.45 pm. Visits may be arranged outside of the preferred hours in consultation with the nursing staff. After a major operation visiting hours may be restricted. As a rule, brief visits are less tiring for the patient.
Telephone enquiries will be put through to the patient's room. When relatives and friends telephone the hospital they cannot be given information about a patient's condition/progress without their permission.
Support person accommodation and meals

It may be possible for a support person to stay overnight with a patient. Please note that this will only be possible if there is accommodation available. Please contact reception for information prior to admission. Please note that there is no public cafeteria on site. However, meals can be ordered from the kitchen for a patient support person. There will be a charge for this facility, payable at reception.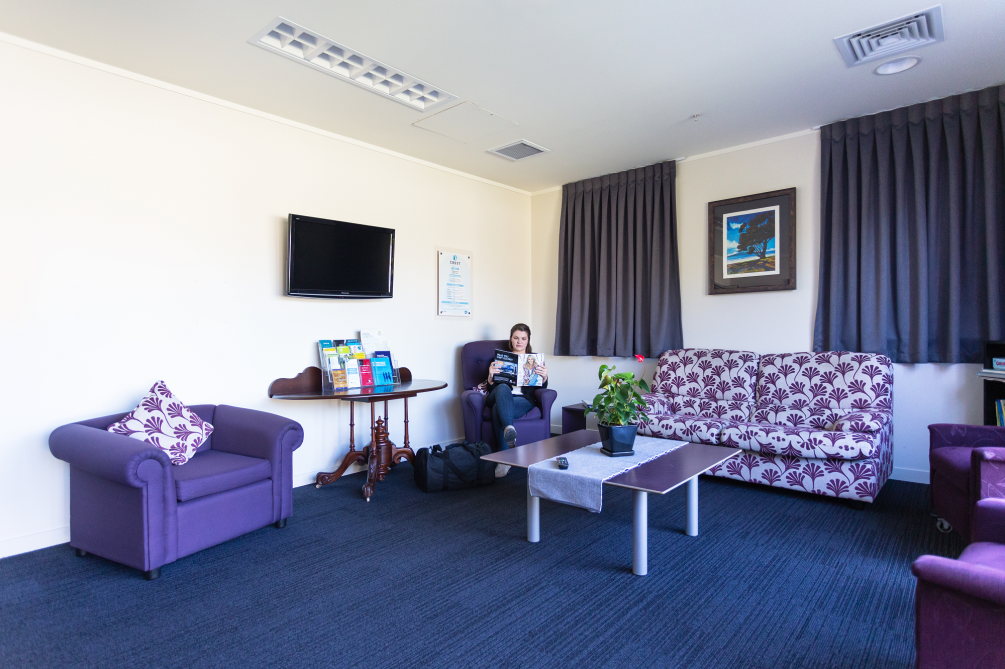 Visitor lounge
Complimentary tea and coffee making facilities are available in the Visitor Lounge in the ward.
How to find Crest Hospital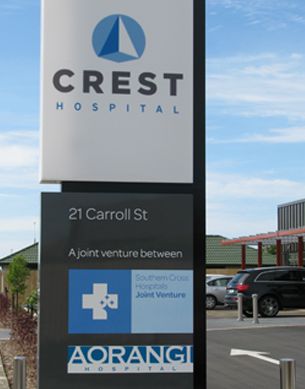 Reception Hours
Monday to Friday 6.30 am – 6.00 pm
Address
Located behind the
Crest Specialist Centre.
Complimentary visitor parking on site.
21 Carroll Street
Palmerston North 4410
New Zealand
Contact
Phone: (06) 953 2480