Hospital
Welcome to Crest Hospital
Crest Hospital stands upon the core values of care, respect, ethics, service and training. Receiving care from Crest Hospital means receiving care from the best people, using modern equipment and at one of the Manawatu's leading medical facilities, all while being treated with the professional respect you deserve.

Hospital facilities
After extensive renovations, Crest Hospital reopened its doors on Carroll Street in 2015. Our facilities include five operating theatres, one procedure room, a fully equipped ten bed Recovery Room and thirty inpatient beds. Our dedicated day stay facility has twenty one cubicles accommodating a combination of beds and lazyboy chairs.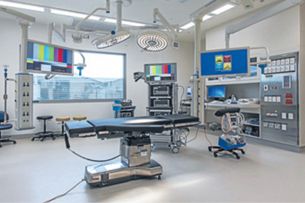 There are five fully equipped operating theatres, and one procedure room.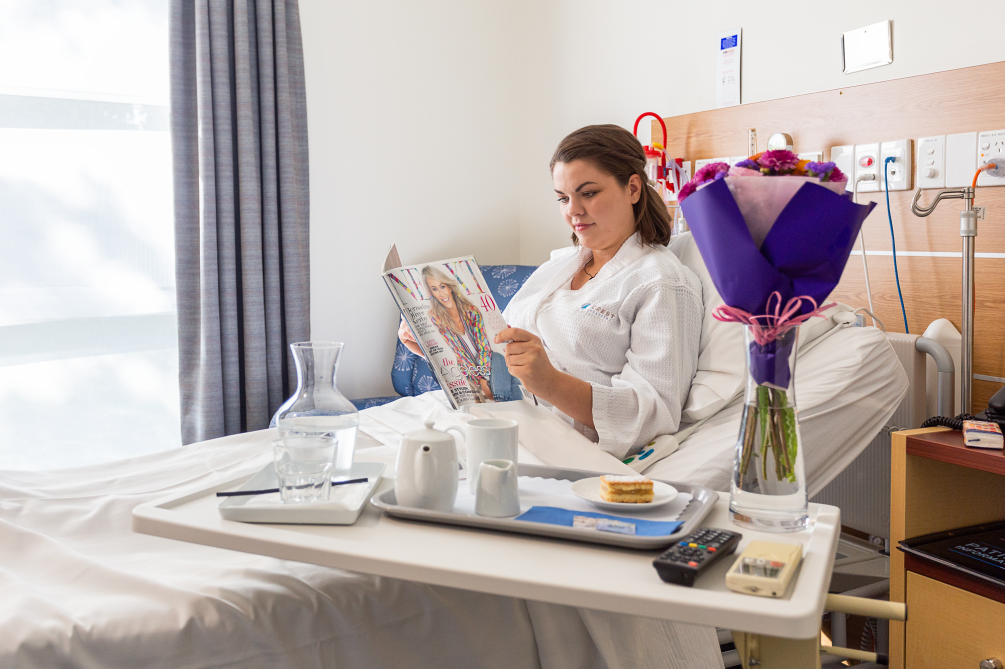 Inpatient wards with private rooms, ensuites, SKY TV and Wi-Fi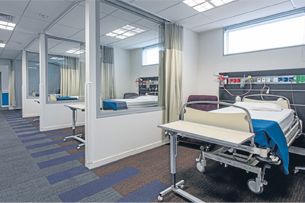 Day Stay Unit cubicles with bed and/or recliner chair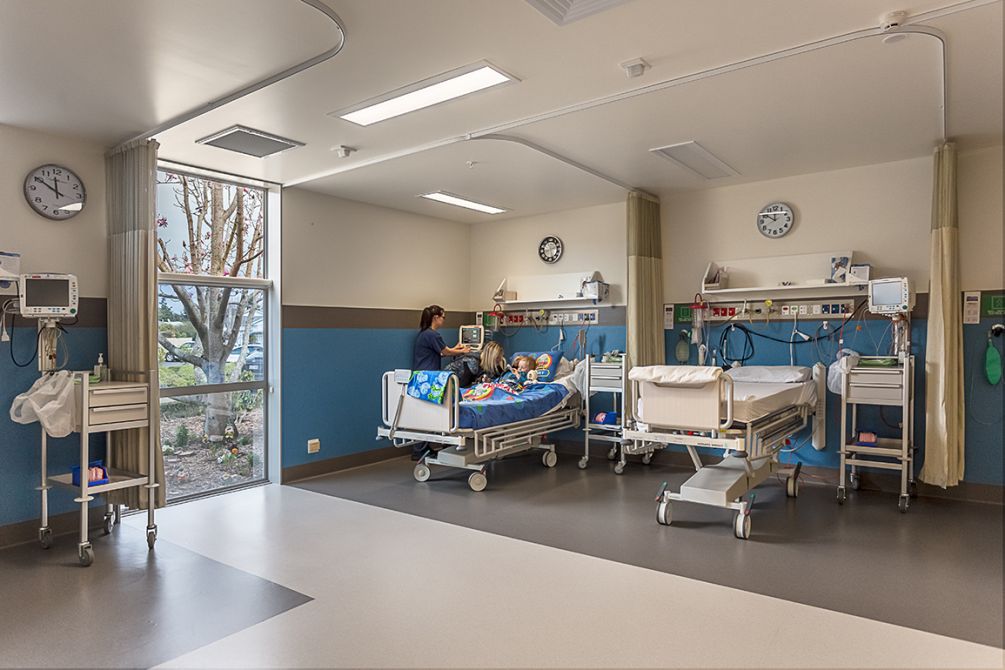 Fully equipped PACU (Recovery Unit).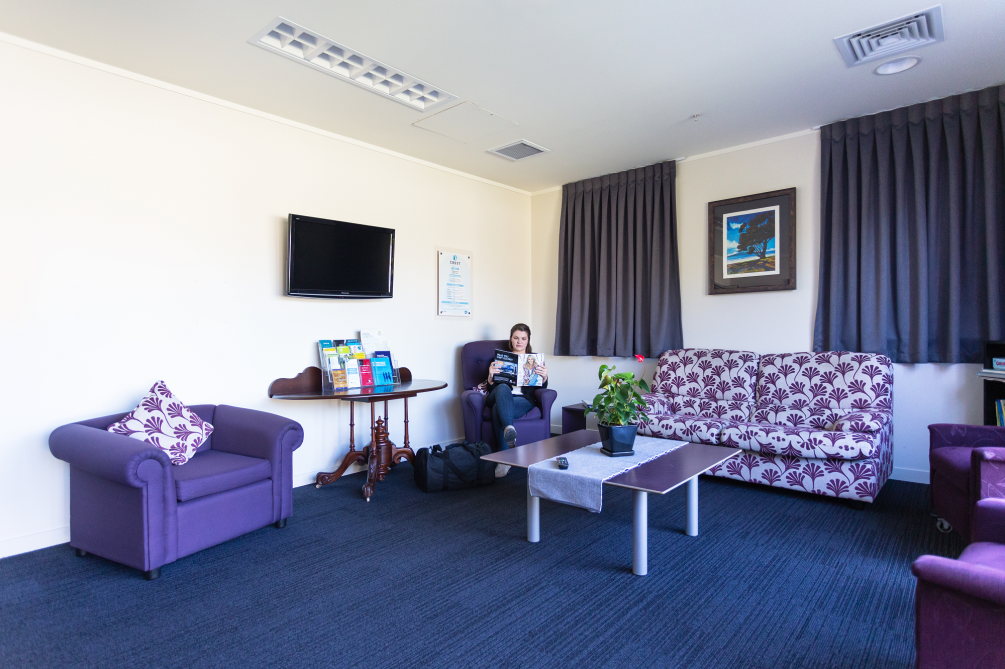 Visitor Lounge with complimentary tea/coffee making facility
Hospital services
Wi-Fi, Mobile Phones & Laptops
Crest Hospital provides free Wi-Fi access for patients. A password will be given to you on admission to hospital. Please ask if you need assistance with logging on.
Whilst we are happy for patients to use their mobile phone or laptop while in hospital please be aware devices must not be used to take photographs or videos within the hospital buildings without the express permission of the Crest Hospital Privacy Officer.
Interpreter
An interpreter may be arranged upon request. Please contact the hospital on (06) 953 2480 prior to admission if an interpreter is required. Any costs incurred will be billed directly to the patient.
Newspaper and Magazines
'The Dominion Post' is complimentary and will be delivered to you each morning if you request it. Additionally, a selection of magazines can be found in the lounge.
Privacy Officer
It is a requirement of the Privacy Act 1993 that we appoint a Privacy Officer to ensure the preservation of the confidential rights of all patients and staff. The Privacy Officer is the Surgical Services Manager of the hospital who can be contacted via the nurse in charge.


Meals
All meals are prepared on site by our chef. Breakfast is at 8:00 am, Lunch at 12:00 midday, and Dinner at 5:45 pm.
Special Dietary Requirements can be catered for; our chef will meet and discuss these with you after you have been admitted to your room. Please ask your nurse to arrange this for you.
Telephones
Each room has its own telephone enabling you to receive and make local calls.
How to find Crest Hospital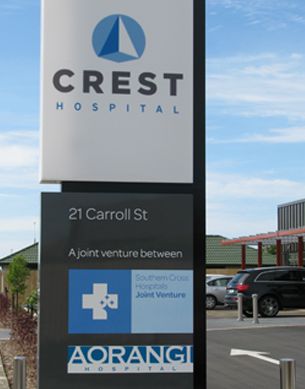 Reception Hours
Monday to Friday 6.30 am – 6.00 pm
Address
Located behind the
Crest Specialist Centre
21 Carroll Street
Palmerston North 4410
New Zealand
Contact
Phone: (06) 953 2480
Email: hospital