Welcome to Crest Hospital - The Hospital that Cares
COVID-19 Update
Crest Hospital and Specialist Centre have COVID-19 restrictions. Please refer to our COVID-19 page for more information.
RSV Visitor and Inpatient Restrictions
RSV is an infectious respiratory virus that cause significant illness in the very young or elderly. Please do not visit or attend appointments if you are experiencing cold or flu-like symptoms.
Crest Hospital and Specialist Centre also respectfully ask that young children do not enter the premises during this time.
Children who are to be admitted may be deferred if they have symptoms of RSV or other viral illness.
To reduce the spread of respiratory infection:
stay home if you are sick
wash your hands frequently
keep high touch surfaces clean
discard tissues immediately
Thank you for your understanding and for helping us to keep our patients safe from infection.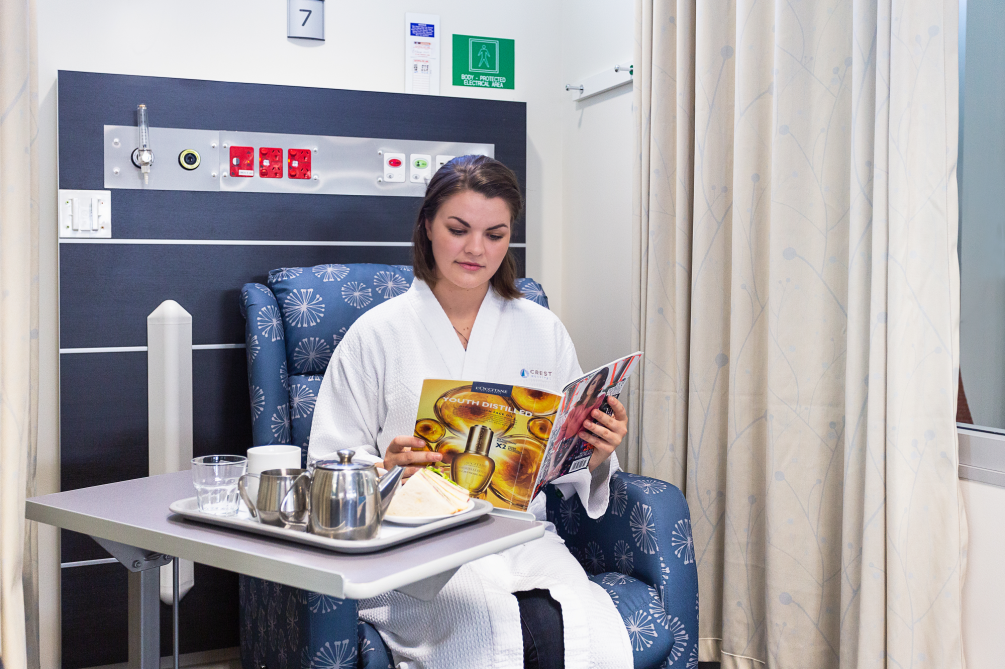 At Crest Hospital our patient's needs come first
From the moment you arrive at Crest Hospital, we'll ensure that the standard of care you receive is exceptional. You'll be looked after by specialists of the highest calibre, supported by highly trained and experienced nurses. Whilst no-one enjoys being in a hospital, we do understand that it's often the little things that make the difference. We provide attentive and personalised care and go the extra mile to ensure your stay is as comfortable and relaxed as possible.

We look forward to caring for you
We realise that people are vital to the success of Crest Hospital and we endeavour to provide a rewarding team environment and culture for our skilled healthcare professionals, resulting in an even greater quality of service provided to our patients.
Our culture of continuous improvement ensures that we are a progressive healthcare provider for the region supplying unsurpassed medical and surgical care to our patients in a relaxed and friendly environment.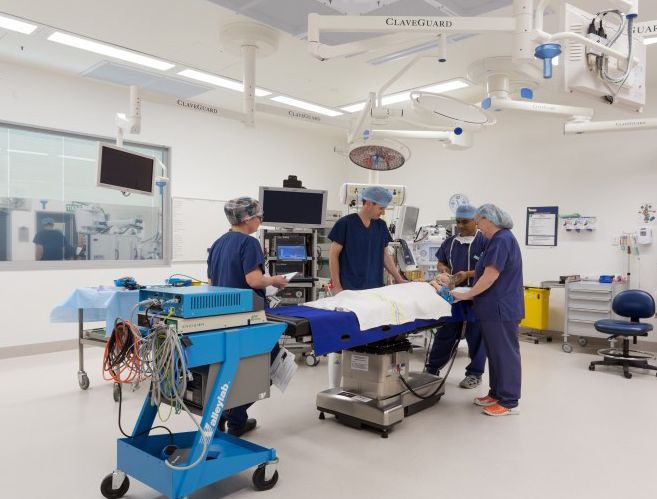 Our services
and facilities
Our facilities include five operating theatres, one procedure room, a fully equipped ten bed Recovery Unit and thirty inpatient beds. Our dedicated day stay facility has twenty one cubicles accommodating a combination of beds and lazy boy chairs.
Your specialist health care provider
Crest Hospital is the operating entity of the Southern Cross Aorangi Hospital Partnership. Combining the experience, service and heritage of the former Aorangi Hospital and Southern Cross Palmerston North Hospital, Crest Hospital is able to provide the very best surgical and medical care to Palmerston North and the surrounding regions.
Crest Hospital stands upon the core values of Care, Respect, Ethics, Service and Training. Receiving care from Crest Hospital means receiving care from the best people, using modern equipment and at one of the Manawatu's leading medical facilities, all while being treated with the professional respect you deserve.