Your child in hospital
Parent Information
Some parents find it helpful to bring their child to the hospital for a short visit so they can become familiar with where they will be coming for their operation. If you would like to do this please phone us on (06) 953 2480 to arrange a suitable time for your visit.
To minimise any distress your child may experience, we encourage parents/caregivers to participate fully in their child's care while in hospital.
We do have a selection of children's pyjamas, however if your child has a favourite pair of pyjamas or nightie please bring them with you if you feel this will help your child to relax.
To enable nursing staff to provide an optimum level of care for your child, please assist us in communicating any need so these can be attended to.
If leaving the premises, please inform the nursing staff in order to ensure your child's safety.
Entertainment
Your child will have already been shown a hospital room, selected their favourite animated duvet cover and received a colouring book and coloured pencils. Children are encouraged to bring their own favourite toy with them. All rooms have SKY TV and there are two children's channels available for viewing.
Prescriptions
If you have been given a prescription by your child's surgeon, please ensure you collect the medication from your pharmacy and bring it with you to hospital.
Theatre and recovery procedure
A recovery room nurse will visit your child before he/she goes to theatre and will introduce them to their very own cuddly Crest Bear to name and keep forever. In most cases, a parent or caregiver is able to stay with their child until they are asleep. Their bear may also stay with them until they are asleep in theatre.

After surgery, you will be taken to the recovery room to see your child and to accompany them back to the ward. Your child's bear will be waiting for them, to give them comfort in the recovery room as they awake.
Consent Form
A parent or legal guardian will be asked to sign a consent form on behalf of a child before their operation. Please ensure you understand the information you have been given before you sign the form.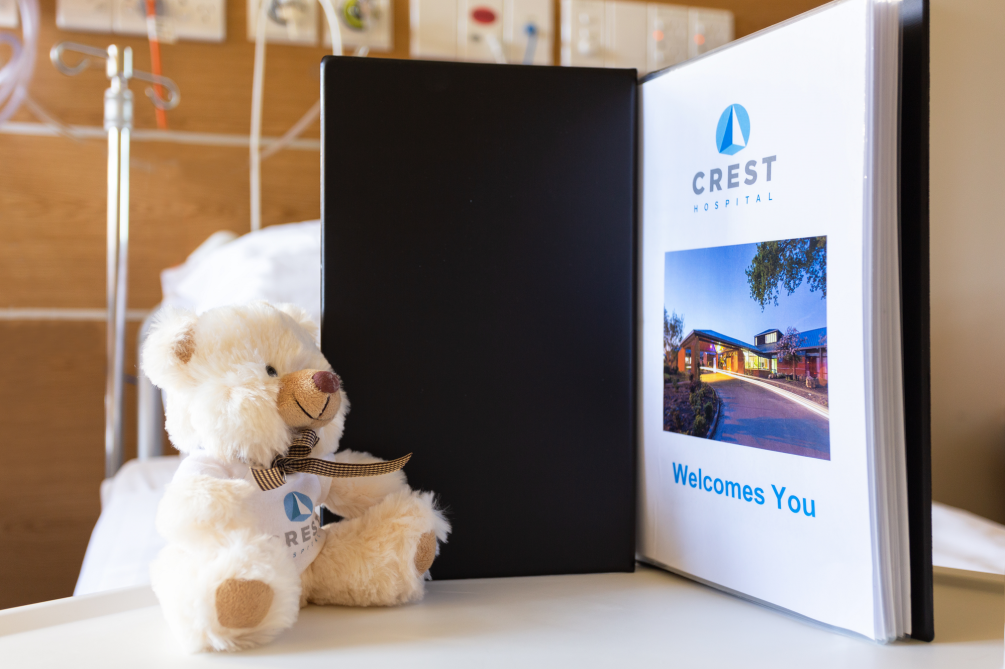 Parent/
Caregiver Stay
A Parent/Caregiver may be required to accompany children under the age of 14 years. Arrangements for parent/caregiver to stay overnight must be arranged prior to admission to hospital.
Please contact us on
06 953 2480 to do this.