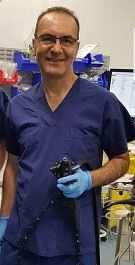 Dr Kamran Rostami
MD, PhD, FRACP
Gastroenterologist
Diagnostic, Therapeutic Gastroscopy and Colonoscopy
Digestive Health Clinic, including gastrointestinal food related disorders.
Digestive Health Clinic Dietitian: Adele Rostami

Kamran is well known for his research on coeliac disease and non-coeliac gluten sensitivity. He was born in Iran, having received his MD degree from Carol Davila University Bucharest. After completing his PhD at University of Amsterdam, he undertook his specialist training at Internal Medicine University of Groningen, the Netherlands. He continued and accomplished specialist training through the West Midlands Deanery in UK and has been an attending Physician in the Gastroenterology Division, Department of Internal Medicine in both UK and later at Palmerston North, New Zealand. During his training in UK he acted as clinical lecturer at the University of Birmingham and visiting lecturer in Nutrition Therapy at University of Worcester. His ongoing research interests are on Gluten related disorders and Nutrition therapy in Inflammatory bowel disease as highlighted in his publications. click here to view

Adele Rostami, B Dietetics Hons Degree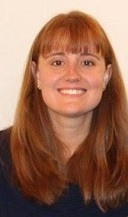 Dietitian for Digestive Health Clinic.
Email: digestivehealthdietitian@gmail.com
Adele has worked as a specialist dietitian for two decades in NHS, UK in many specialist areas including intensive care, gastroenterology, diabetes, oncology, bariatric surgery and paediatrics.
Adele is a specialist dietitian who has had advanced training and experience through her 20 years in the NHS, UK and the last four years in New Zealand. Areas of expertise include:

Gastroenterology (Adult and Paediatric)

Nutrition therapy in Chron's disease, Ulcerative Colitis, Diverticular disease
IBS, Fodmap and other food sensitivities, allergies
Non-coeliac gluten sensitivity, coeliac disease, other malabsorption disorders
Fatty liver disease
Enteral and parenteral feeding (supporting adults and children on artificial feeding i.e. TPN, PEG, PEJ and NG feeds
Diabetes (Adult and Paediatric)

Type 1 Diabetes, carbohydrate counting and dose adjustment, Insulin pump therapy, Islet cell transplants
Type 2 Diabetes, carbohydrate awareness, glycaemic index, pre-diabetes, gestational diabetes, reactive hypoglycaemia
Heart health

Cholesterol, hyperlipidaemia
Blood pressure and stress concerns
Metabolic syndrome
Other Paediatrics

Sensory sensitive/ perseverant and fussy eaters, neurodiverse children with feeding difficulties, pica
Failure to thrive
Constipation
Obesity, Prader Willi syndrome
Nutritional support

Weight loss, poor appetite
Oncology
Post-surgery
Bariatric surgery and specialist weight management input
Disordered eating behaviours and eating disorders

In-depth assessments of macro and micro-nutrients of adult and paediatric diets.
Locations: Palmerston North and Hawkes Bay for face-to-face consultations. Zoom also available.